Written by admin on January 22, 2013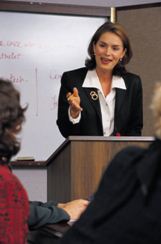 While QuickBooks® is user friendly most people still need QuickBooks training to effectively set up the software, efficiently utilize appropriate features and ensure their data is being input in a correct manner. Nothing is more frustrating to business owners than not trusting the numbers in their accounting software; accurate numbers they need on a daily basis to make wise business decisions.
Our Introductory QuickBooks training classes are designed to meet the needs of each and every attendee and here is how we accomplish that goal. We conduct small classes, typically with 5 attendees or less and call one to two days in advance of the class to identify your biggest problems in business and with the software so we can provide specific training relevant to your situation. We use the information from our call to determine the direction of the class, and may focus in certain areas listed below, more than others. What is important to note is that we cover all of the material, but will spend the most time on information that will best help you succeed.
Our QuickBooks trainers are located throughout the U.S. and can train at their location, at your location, or over the Internet when appropriate.
3 Main Goals of our QuickBooks Training:
To help you improve cash flow 40% to 100% this year
To increase net profit and create lasting wealth from your business
To help you have more fun at work and in business
We have discovered that the foundation for any business success is in the daily use of accurate accounting numbers. What we measure we manage; what we manage, we improve. Our goal is to teach you HOW to use your numbers for success.
Our Introductory QuickBooks Training includes:
Section 1
How to Use QuickBooks® to Build Cash Flow
Section 2
Introducing QuickBooks
Moving around In QuickBooks®
Why Company Set Up is so Important
Preparing your Company Data
Easy Step Overview
Two Most Common QuickBooks® Problems
Set Up Users with Limited Permissions or Access
Modify the Chart of Accounts
Section 3
How to Manage Notes & To-Do's Lists and Custom Fields
Why Speed is Critical to Positive Cash Flow
Reminders List
Note Pad & To-Do lists
Working with Lists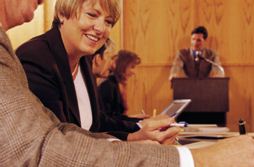 Section 4
How to Process Accounts Payable
Vendor and Checking Preferences
Add & Modify Vendor Lists
Enter Bills
Pay Bills
Print Checks
Enter Manual Checks
Account Payable (A/P) Reports
Vendor Credits
Memorize Bills
Section 5
How to Process Accounts Receivable
Sales & Customer Preference
What are Price Levels and How to Use Them
Add & Modify Customer Lists
Create Invoices
Create and Manage Statements
Create Sales Receipts
Receive Payments
Make Deposits
Apply Credits
Issue Refunds
For information on our local QuickBooks trainer in your area, click the "Find a trainer in your area" link above. Just give them a call or shoot them an email and they will provide you with their QuickBooks training class schedule.