For Accountants
QuickBooks training is in high demand due to the enormous QuickBooks market share. Business owners and their staff truly need help and this is your chance to make a difference. Our program allows you to consistently meet business owners in your area that are in need of help and gives you a vehicle to help solve problems they are facing. Our network has conducted QuickBooks training for twenty years nationwide, and we know how to deliver an impactful training session that delivers great value to the attendees. In addition, many accountants in our network use our training system to teach staff members the ins and outs of the software.
Looking to skill up your staff? Learn more about our QuickBooks Extended Educational Training for your Staff or Clients.
Products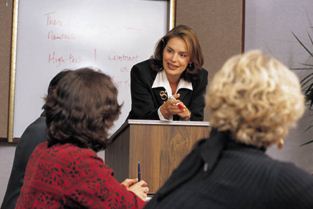 Simplify Client Acquisition
The reason we do not fly trainers around the country, is that most business owners need help and support on an ongoing basis; an average of 2 to 3 QuickBooks training attendees go on to become a client of the local accounting/bookkeeping firm. They may need an initial QuickBooks installation, review or repair, tax planning and tax return preparation, offsite CFO services, complete outsourced bookkeeping, financial planning, and more.
BETTER YET, QBExpress is a co-op of accounting and bookkeeping firms with the main goal of sharing resources, so our pricing is incredible!
Exclusive Territory
QB Training Systems works with only one accounting/bookkeeping firm per market to deliver our high quality QuickBooks training. We provide everything you need, including ongoing monthly training calls with other members of our network.
Experience the Power of our Co-op Accounting Marketing
Business owners and individuals turn to the Internet for information on how to solve their problems. Put the POWER of our national co-op website to work for your business. We can get your firm to the Top of Google for important search terms related to the services you provide. In addition we will design and help implement a complete marketing system including email, targeted direct mail, social media, press releases and more to help you become the "Go-To" QuickBooks resource in the area. All content is customized for your firm, using your logos and branding, etc.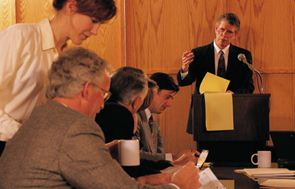 Our QuickBooks Training Kit includes EVERYTHING you need to teach both QuickBooks Online and/or QuickBooks Desktop:
Exclusive Territory
Exclusive Listing on the QBExpress Website as our Representative for the Area
100+ Page Manual on "How to Conduct a High Value QuickBooks Training Session"
Student Manual
Instructors Manual
Power Point Slide Show
Marketing Materials to Fill the Room
After Class Follow-up Materials
Monthly Members Training Call
ACT NOW TO RESERVE YOUR EXCLUSIVE TERRITORY
If you are interested in our accounting marketing system and receiving additional information on what our program has to offer including costs, availability of your territory, etc. pick up the phone and call
855-723-9773 ext. 700
or email