QuickBooks Enterprise
QuickBooks Enterprise Solutions is the most customizable version of the top selling accounting software, QuickBooks. This software works in conjunction with other products and services used by small businesses to help business owners run a more efficient business. Some of the new features include inventory management that imports directly into QuickBooks, remote accessibility, excellent support and backup protection. The Enterprise edition of QuickBooks allows you to customize reports and gives users a new level of control; transitioning into QuickBooks Enterprise is as easy as can be.
QuickBooks Enterprise allows users to see the data that they want, the way they want to see it by letting you export, save and reuse templates and reports into Excel. Reports can be combined with other company files and reports to create the ultimate level of customization.
User access is not an issue with QuickBooks Enterprise; don't worry about giving your employees access to sensitive information any longer. You can set up customized user accounts and restrict what information they can see on over 100 different levels of activities.
Growing businesses have no need to worry about adding users in QuickBooks Enterprise; instead of 5 users Enterprise allows up to 30 users simultaneously while still being able to manage thousands of customers, inventory, and vendors. With an increase in list limits the scalability of Enterprise allows for tremendous business growth without changing over to a new system.
Enterprise allows you to manage your inventory within QuickBooks. lot tracking, serial number tracking, as well as multi location inventories that can be tracked by scanning barcodes are all possible with this option. This is the ultimate turnkey system for business owners looking to simplify their model.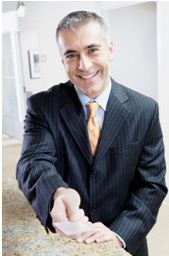 The accessibility features with QuickBooks Enterprise allow for multiple remote users to access your files in real time, all with the latest security features keeping your information safe. Remote access allows you to work and be productive from anywhere on the planet and gives you the ultimate flexibility as a business owner.
Included in the first year of QuickBooks Enterprise is a full service plan. The U.S. based team of experts will provide technical support as well as data backup, protection and updates on an unlimited basis. This plan can significantly assist businesses as they work through any issue they encounter with the software.
If you currently have QuickBooks Pro or QuickBooks Premier, upgrading to Enterprise is quick and painless. By opening up your company file in Enterprise, all of your files templates, reports and permissions will transfer over.
We highly recommend that you work will a skilled QuickBooks Enterprise expert to help you transition to the software or set it up for the first time. It is wise to invest a small amount of time and money on the front end, to save an enormous amount of stress, time and money in the long run. The QBExpress network of QuickBooks specialists is here to help. Call NOW for contact information on an Enterprise expert in your area, or click the "Find a Trainer in your area" tab above.
Whether you need to:
Install and setup Enterprise for the first time
Transition to Enterprise from existing software
Train staff on how to correctly utilize Enterprise
Outsource the entire bookkeeping/accounting function to a skilled QuickBooks accounting expert you have come to the right place.
WE KNOW HOW TO HELP YOU!