Written by admin on September 30, 2013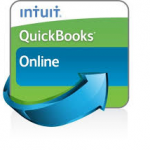 The new QuickBooks Online launched by Intuit will give you access to Intuit and any other third-party apps so you can work anywhere. The newest version of the program is available to users in over 100 countries and is easy-to-use, intuitive, user-friendly, and will work to help small business owners stay on top of the accounting and business management tools they need to be successful.
This is the biggest update the online version has seen in many years; it's been rebuilt to offer a simple platform that is open, robust, and will evolve with small businesses as needed. It was made to use cloud storage effectively and efficiently and is better and faster than ever before.
Simple Yet Powerful
The online version is nice to look at, is more functional, and is designed to be more efficient to help with saving users time. The data seen is easy-to-understand, very visible, and intuitive. Some of the features of this new version are:
Scalable to suit the needs of any businesses, whether large or small;
Easy to learn and set up, with intuitive functions;
All the power of QuickBooks within the Intuit ecosystem; and
Sleek and fast, with real-time reports and data.
Open Platform
Because it's designed with an open platform, QuickBooks Online lets app developers and third-party developers to make programs for small business owners and makes them available to the almost half-million subscribers. This allows users to customize their versions even more. All of Intuit's business management tools are available in one place, and all are interconnected. These programs all work collaboratively to bring the data together in one place. Some of the benefits of an open platform with collaborating tools are:
Users gain access to all add-on solutions using one login from any device;
Users get access to Apps.com along with large-scale app integration; and
Users have access to real-time data updates that makes it easy for bookkeepers and accountants to work immediately and effectively.
Work Anywhere
The great part about using this program is that data will be stored in the cloud so you will be able to access it from any device. It will be compatible across platforms as well.
Pricing
The new QuickBooks Online will be available for new users in late October, and existing users will gain access in over 100 countries (and in more than 10 languages) starting in January 2014.
New users will get a one-month free trial and then will cost $12.99 per month or $124.99 per year.