QuickBooks Reports Training
Understanding reports in QuickBooks and making sure the data is flowing into the reports correctly is a critical component of successfully using the software. The company file in QuickBooks contains a complex data set and it is important to understand where the reports draw data. As you will see below, it is extremely helpful to have knowledge of basic accounting principles to fully understand reports and how data is fed into the reports. We highly recommend having your software initially set up by a QuickBooks Pro Advisor who will make sure the software is set up correctly and that critical data is being accurately fed to reports; you need to trust that your numbers are accurate when making important business decisions.
An exceptional member of our skilled and experienced QuickBooks training network would be happy to train you and your staff on fully maximizing your use of this amazing software. We provide customized solutions to meet your every need. Whether you need an initial installation and setup, a QuickBooks "Check-up" if you are already using the software and want to make sure it is set up correctly, onsite staff training, a group QuickBooks seminar, or want to outsource the entire bookkeeping/accounting function altogether, WE CAN HELP YOU! Pick up the phone, tell us your biggest concerns, and let us be a part of your solution.
Reports Training
Report Center
Report Types
Customize Reports
Memorize Reports
Batch Reports
Filter Data
Export Data to Excel
Below is an overview of how data populates various
reports in QuickBooks
:
Company and Financial Reports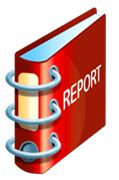 The Profit and Loss Report (Standard) displays data from bills and invoices and also source data from:
Journal entries if the first line has an expense or income account
Inventory adjustments if the account to offset the adjustment is an expense or income account
Any liability adjustments that affect the accounts
The Balance Sheet Report (Standard) displays the source data as well as some target data drawn from:
Payments
Purchase and sales transactions that have associated inventory items
Inventory adjustments
Checks for bill payment
Received from Accounts/Deposits
The Statement of Cash Flows Report displays the target data as well as source data:
Target data includes the bank accounts on bill payment checks and payments
Source data includes the Accounts Payable accounts on bills and Accounts Receivable accounts on invoice
Receivable and Customer Reports
Four very common reports in QuickBooks include: Accounts Receivable aging summary, Open Invoice Report, and Customer Balance Summary and Customer Balance Detail. Data is fed from:
Target data from the open deposits, open payments and open journal entries
Source data from the statement charges, open invoices and credit memos
Payable and Vendor Reports
The four most common reports related to Vendors include: Accounts Payable Aging Summary, Unpaid Bills report, Vendor Balance Summary and Vendor Detail Summary. Data is fed from:
Target data from the open journal entries and open bill payment checks
Source data from the open item bills, receipts and bill credits
Quick Reports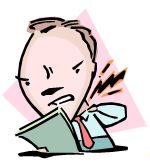 A QuickReport, referenced as a QR, displays detailed data from a transaction that includes a specifically selected element such as an item, account, customer or vendor.
On a QuickReport for an Account, the account that is selected determines whether the QuickReport displays target or source data
The QuickReports for Items displays only the target data because Items are only used in targets
A QuickReport for a Customer has a built in default filter; Detail Level=Summary Only. This means it displays only the source data of the transactions that include the customer and job name. You can remove this filter if you want to see all of the target and source information related to this Customer Job.
A QuickReport for a Vendor also contains a default filter: Detail Level=Summary Only. This means it displays source data of transactions that include the name of the vendor only. You can remove the filter if you want to see the complete target and source information for the Vendor.
As you can easily see, it is important to have a basic understanding of accounting principles to fully understand how data is fed into reports in QuickBooks. We highly recommend consulting with an experienced QuickBooks Pro Advisor in the QBExpress network to assist you in accomplishing your goals with the software and in business.