Written by admin on February 27, 2013
Many QuickBooks users are unsure if they have fully optimized their QuickBooks Chart of Accounts or if their Chart of Accounts (COA) is a mess. End of year accounting can be a good time to do a QuickBooks cleanup to make better use of your data and have far more meaningful reports, although you can do it at any time. As you will read below, there are numerous important reasons to take a close look to see if you have a clean COA setup. It is typically a VERY GOOD idea to have your set-up reviewed by a QuickBooks ProAdvisor® to give you the confidence the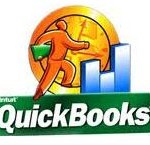 data in your reports is accurate.
Some people are surprised to learn that their QuickBooks Chart of Accounts can get cluttered over time. For example you might have changed credits cards or your banking institution and you will not be posting to those accounts ever again. In addition it is likely you have accounts on your list that have never been utilized and will not be in the future. In both of these cases it would be wise to mark the accounts as inactive; doing so will guarantee that an account that is obsolete will no longer appear in your reports and "clutter" the report, making it confusing to understand. Also, this will ensure that an employee will only have the opportunity to post transactions in legitimate accounts and will reduce data entry mistakes.
To clean-up your QuickBooks Chart of Accounts:
Select Company and then choose Chart of Accounts. You can also press "Ctrl A".
On the Name column, right click and choose Customize Columns
Select Balance in the Available Columns list in Use Customize Columns
Click on OK to then dismiss the Customize Columns dialog box
Your company's QuickBooks Chart of Accounts will now show the activity for all accounts; it will include income, expense and Cost of Goods Sold (COGS) accounts. It is important to understand that the Balance Total column shows only the balances in the balance sheet accounts and the Balance column shows the year to date activity for every account.
Scroll down your Chart of Accounts and pay close attention to any accounts that have a 0.00 showing in the Balance column. Some of these accounts could possibly have been automatically set up by default when you first began using QuickBooks, or they may just no longer be necessary. Simply right click on accounts you do not believe you will use again and select Make Account Inactive. From this point forward these accounts will not show on your reports or in the transaction screens. It is simple to reactive any of these accounts.
Display your QuickBooks Chart of Accounts and click on the Include Inactive check box that is located on the bottom of the listings.
Simply right click on the account you choose to reactivate then select Make Account Active.
We hope these tips helped. If you still have questions, contact our QuickBooks ProAdvisor in your area by clicking "Find a Trainer" above.