Meet Rachel Siegel, an exceptional Toms River QuickBooks ProAdvisor, CPA and technology specialist. For more than thirty years, Totaro Totaro & Siegel (TTS) have been helping both individuals and businesses throughout New Jersey and the nation transform their vision to reality and they would like to help you too. In an elite group of QuickBooks experts, Rachel holds all 5 prestigious QuickBooks certifications; she is QuickBooks ProAdvisor, Advanced QuickBooks ProAdvisor, QuickBooks Online ProAdvisor, QuickBooks Point of Sale ProAdvisor and Enterprise Solutions ProAdvisor. What this means to you is that Rachel is one of the most knowledge QuickBooks experts in the country and she can help you with any challenge you are facing in any version of the software.
The QuickBooks Help YOU NEED
If you have errors in your QuickBooks configuration, you cannot rely on the fact your data is accurate; it's just that simple. QBExpress strongly encourages you to have our Ocean County QuickBooks ProAdvisor conduct an analysis of your current setup to identify areas that were incorrectly configured or have not been fully optimized for your business. "Garbage in-Garbage Out" definitely applies, and you deserve 100% confidence that you are getting the highest possible value from your accounting system. This cost-effective service will pay off over and over again. If you are new to QuickBooks, by all means have TTS set it up for you, with a customized Chart of Accounts to meet your specific needs.
Premier New Jersey QuickBooks Training
Our Toms River QuickBooks ProAdvisor is second to none in her ability to translate complex accounting concepts, workflow principles and technology into language that is easy for non-accountants to grasp. If you want to learn from the best, call Rachel. A renowned QuickBooks trainer and CPA, she can help you master QuickBooks while providing insight in how to use your financial data to drop more to your bottom line. TTS QuickBooks Training options include:
On-site QuickBooks Training – Rachel will work with you prior to the training session to gain a clear picture of your learning objectives and business needs. She will customize materials according to your goals and will train you and/or your staff in the comfort of your own office.
QuickBooks Seminars – Learn with other students in a small group environment. Classes include Introductory, Advanced, Payroll, QuickBooks Online Edition, QuickBooks as a Business Management Tool (for managers and business owners), etc. Call (732) 341-1773 for a complete course listing with dates, time and location.
Remote Access QuickBooks Troubleshooting and Training – Prevent major productivity losses and call TTS when QuickBooks has you "stumped". A team member will access your screen using a secure internet connection, track down your issue and resolve the problem while you watch and learn.
The QBExpress Team is confident a small investment in QuickBooks Training will produce a giant return on investment!
The Bigger Picture – You NEED a Financial Services Firm you can TRUST
Once your accounting system is fully optimized, you have been correctly trained on the software and have a solid foundation in place upon which to build wealth, you are ready to get on the fast track to success. Partners Tom Totaro and Rachel Siegel are visionary small business experts who can build or revise a business plan to fuel growth, help you implement best practice procedures in all aspects of your business, develop cost saving tax strategies and far more. Call for help with:
Bookkeeping Services – Outsource all of your bookkeeping function or allow TTS to fill in the gaps where needed. With a highly skilled bookkeeping team in place, you will have accurate, real-time financial information upon which to base critical business decisions. Better yet, the TTS team will teach you how to use your numbers to achieve remarkable results.
Tax Planning and Tax Preparation – If you want your tax advisor to do more than just file your tax return, we don't blame you. Strategic year-round tax planning is the only way to avoid paying too much in taxes. If you lack confidence you are taking advantage of every credit and/or deduction, call TTS.
Business Management Services – The complex maze of running a business can be confusing; without proper guidance, mistakes can occur that hinder your business before it has a chance to grow. In fact statistics indicate more than half of business start-ups are out of business within 5 years. TTS will be with you every step of the way, no matter where you are in the business lifecycle until you retire to an island in the tropics!
Wealth Management Services – Frequently business owners need projections, business plans, etc. to start or grow their business. TTS will help you create a cost-effective, realistic framework upon which to build wealth in your business and personal life.
The QBExpress Team is proud to endorse the impressive Totaro, Totaro & Siegel Accountants and their highly skilled team of financial solutions providers.
TTS not only has the ability to help you every step of the way, they have the desire! CALL NOW FOR A FREE INITIAL CONSULTATION
Rachel Siegel & Tom Totaro – Ocean County QuickBooks ProAdvisors
1108 Hooper Avenue, Suite # 3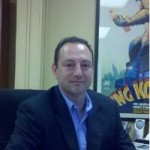 Toms River, NJ 08753
info@ttsacctg.com