If your QuickBooks is slow, performance can be enhanced in several ways in spite of the massive amount of data that it may hold during any given moment in time. While some functions may slow down the program, such as completing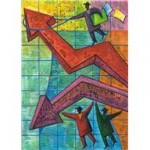 tasks that use the entire company file, some other proactive steps can be taken to help QuickBooks perform better when not running utilities or running reports. However, each situation is different and what may have a dramatic impact in one situation may not make any discernible difference in another situation. However, by completing a series of changes, most business owners will see a noticeable difference of their QuickBooks performance.
Steps to Improve Performance if your QuickBooks is Slow
Close the company file before you exit QuickBooks. Change the settings on the program so that you have the minimum number of windows open when you first open the company file. This change can help decrease the amount of time that QuickBooks takes to load.
Check the quantity of file fragments. If they are too high, decrease the number you use. A single-digit number is optimal in most cases. The company file can be converted into a portable version that can then be converted into a company file. This simple step may dramatically improve the performance of your software.
Delete any forms that are in the printing queue. Having many pending jobs can decrease overall performance.
The clean-up utility can help to decrease the size of the company file. A good level is to stay below 100 Mb. Even smaller numbers can be associated with superior performance. This utility can delete list items and put closed transactions together so that there are fewer files and files are smaller.
Refrain from using sub-accounts, sub-items and sub-customers. These types of accounts require a greater degree of processing, so having many of these items can cause the program to perform at a lower level. While having a few of these items is not likely to make a significant impact to the performance of your software, excessive use of these sub-accounts may cause lower performance.
Perform routine backups. QuickBooks has its own backup, but this file can sometimes be larger than the actual company file. Using a manual, verified backup can help reduce the file size.
If your QuickBooks is slow and you would like more information on steps that you can take to improve your QuickBooks performance, contact our QuickBooks ProAdvisor in your area for additional assistance.