Getting Ready to Use the Loan Manager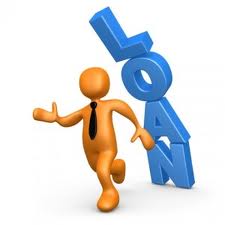 QuickBooks Loan Manager is an excellent feature in the software that tracks loans, repayments with compounded interest and principal installments for a specific period. Each time you make a payment, the interest portion will gradually decrease while the amount going to the principal will increase. The Loan Manager in QuickBooks creates the amortization schedule for the loan duration and shows what portion of each payment applies to interest, principal and escrow. In addition, the Loan Manager lets you make a payment for the regularly scheduled amount due, or additional payments. We love the fact that it allows you to compare a variety of loan choices by running "what if" scenarios.
Before you get started, there are action steps you must take prior to tracking your loan in the Loan Manager feature. Follow the instructions below to track your loans and repayments in QuickBooks Loan Manager:
Set up your Loan in QuickBooks prior to using the loan manager – You need to set up an account in QuickBooks for the loan itself, one for the interest expense related to the loan and another for escrow if appropriate. You also need to setup the lender as a vendor if you have not yet done so.
In your QuickBooks Chart of Accounts, create a loan account – Enter the initial amount of the loan. You can accomplish this by entering the dollar amount as your opening balance directly in your New Account window, or you can enter it as a transaction (an example would be a journal entry). You have the most flexibility by entering the total amount as a journal entry. Either way, be sure to include the original date of the loan. If you have already made payments against your loan, enter these now in the form of bills, checks or journal entries.
Create an Expense type of account for Interest Payments and one for Fees and Charges – if you have not set these up previously.
Create a Bank type of account to enter Escrow payments if needed
You are now ready to use the QuickBooks Loan Manager to set up your loan. If you have additional questions regarding any aspect of QuickBooks contact our experienced QuickBooks consultant in your area for help. Most provide a free initial consultation.
Click the link for step by step instructions on How to Add your Loan to QuickBooks Loan Manager