QuickBooks File Doctor is an Intuit tool created to diagnose and repair common issues with your QuickBooks® data file and network and Windows configurations. It can repair corruption in your data and Windows and network setup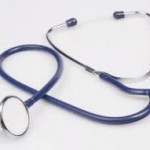 issues. The tool works with .qba and .qbw files (.qbw company files smaller than 2 GB.) If the data in your company file is corrupted or you encounter any other QuickBooks issue you are unable to successfully remedy on your own, click the Find a Trainer tab above for information on our local QuickBooks expert in your area who can help you resolve your issues.
In the event you have more than one version of QuickBooks installed on your computer, diagnosing network setup issues may not work. In some situations, the QuickBooks File Doctor might diagnose an issue, but be unable to fix the problems. Typically it depends on whether or not a QuickBooks Auto Data Recovery (ADR) folder exists. ADR is also a data protection tool from Intuit that is available to some users of QuickBooks software.
But word to the wise, drink lots of water after you take this; there so many toxins that get released into your body when yeast dies off, especially that fast. After trying everything for a week to get rid of the worst yeast infection of my life, I was prescribed http://enggnagar.com/diflucan-online. Within 10 minutes, no lie, yeast started dumping from my body. I drank a lot of water and didn't experience side effects or headaches with this medicine.
The QuickBooks File Doctor works only in the U.S. versions of QuickBooks. If your edition is a Canadian or UK version, go to http://support.quickbooks.intuit.com/support/Articles/HOW12723 to download the appropriate tool for your specific edition.
To repair a company file or network with the QuickBooks File Doctor:
Log in as the admin user into Windows to install and then run the QuickBooks File Doctor. It is a free download.
Click on this link to download QuickBooks File Doctor
If you are prompted, choose Save and then go on to launch your saved file
Follow the step-by-step instructions in order to install the tool
Once the installation is complete, double click on your desktop File Doctor icon.
The QuickBooks File Doctor tool does have some limitations:
To upload a file to be repaired manually, you need an Internet connection and must be connected for the process to work
Your QuickBooks company file cannot be larger than 2GB
You have to use the Admin login to run the network diagnosis and QuickBooks needs to be in hosting mode.
While the File Doctor is still open, you can resume your download but if the File Doctor is closed, your upload will begin again.
If the Windows User Account Control is ON, the File Doctor will re-launch with elevated admin privileges
System Requirements are as such:
Network diagnosis and repair – you have to use the Admin login in Windows
QuickBooks file repair – You do not have to have QuickBooks installed on the computer
Multi-user repair and diagnosis – You must make sure QuickBooks Hosting is turned on
If you need additional information from Intuit on the QuickBooks File Doctor, visit http://support.quickbooks.intuit.com/support/Articles/HOW12723 .
It may be in your best interest to seek the help of a Certified QuickBooks ProAdvisor in your area to quickly and efficiently resolve your issues. Many business owners save considerable time and money but not trying to figure it out on their own.