QuickBooks sales tax group settings organize numerous sales tax items. Both Sales Tax Groups and Sales Tax Items are kept on the Item List. Combining numerous sales tax items allows business owners to create one sales tax charge when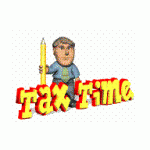 they invoice the customer. Trained QuickBooks ProAdvisors in your area can help you learn how to use sales tax groups or access other features of your QuickBooks program.
When a business owner wants to use QuickBooks sales tax group categories, he or she is able to decrease the quantity of individual codes that are necessary to invoice a customer. The system works this way because QuickBooks only recognizes one sales tax code, either as an item or group. A distinct advantage of this strategy is that it minimizes the potential risk that an error will be made when entering data into the system.
Preliminary Steps
There are several steps that business owners must take in order to set up sales tax groups. First, they should alter the preferences so that they collect sales taxes and track sales taxes. Then, they should make sure that they created the specific sales tax items that will be put together to form a Sales Tax Group. Then, business owners can start to set up Sales Tax Groups.
Setting Up Sales Tax Groups
To set up a Sales Tax Group, a business owner must go to the Item List and then proceed by clicking the button named "Item" that is located on the bottom corner of the list on the left-hand side. Then, the business owner must mark that he or she wants to create a new selection and then select a Sales Tax Group that appears from the next menu. The business owner then enters data into the fields to indicate the Group Name and the Description. Next, the business owner inputs the Sales Tax Items that form the group while QuickBooks simultaneously updates the Group Rate that represents the total amount of tax for the specially designated tax group. Clicking "OK" saves the work.
QuickBooks offers several features that make it easier for business owners to efficiently record accounting transactions. If you need assistance with using your software or want to learn how QuickBooks sales tax groups may apply to your unique business, contact our QuickBooks ProAdvisor in your area for additional assistance.