A QuickBooks Payment Item is part of the "Item" feature list. Having payment items allows a business owner to easily record information regarding a transaction. A QuickBooks ProAdvisor in your area can assist you with making and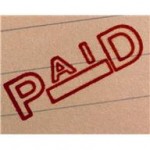 maintaining payment items with your QuickBooks software.
Benefits of Using Payment Items
Payment Items provide a variety of benefits to the owners of small and big businesses. Payment Items allow business owners to record partial payments. These payments appear on Invoices or Statements that are completed prior to the sale. They do not typically appear on Sales Receipts or Credit Memos. These Items allow business owners to make one document for customers, which is the Invoice. This invoice shows the balance that is remaining after previous payments are deducted from the balance. The document is particularly helpful to business owners because it lists every payment that has been deducted. Customers can also easily look at the form and see where their payments have been recorded. This information can also aid in the collection process.
QuickBooks Payment Item selections provide business owners with ample flexibility to decide how to handle an account that is associated with the Payment Item and the Payment Method. For example, business owners can make groups that are based off of similar transactions so that they can be put together in a bank deposit. Business owners simply choose which type of Group is associated with the undeposited funds or they choose the Deposit To option to select an account that populates on the list of accounts that are pulled-down.
Accessing Payment Items
To access a Payment Item on QuickBooks software, go to the Lists – Item List selection menu. Business owners go to the window titled "Customers/Receive Payments." Entering this payment information here allows business owners to enter full or partial payments. The feature can be used to record a current or a previous transaction. Another way to handle this type of transaction on an invoice is to go to the invoice balance and reduce it. To make a record of a deposit or a retainer, business owners also use the Payment Item feature. For a payment received, the Payment Item functions as a negative number and decreases the value of the Balance Due that appears on the Invoice.
A QuickBooks Payment Item can help streamline the process of using the QuickBooks Software. If you need help with this feature or any other QuickBooks feature, contact our QuickBooks ProAdvisor in your area.