How to setup recurring charges for customers in QuickBooks® is a common question we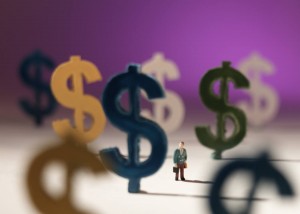 receive on a regular basis. When you bill a group of clients the same charge consistently, it is wise to set up your QuickBooks accounting software so that it automatically enters the charges just prior to the time you need to send statements to the customers. Businesses that bill recurring charges should take advantage of this feature. A few examples might include a fitness club that charges monthly membership fees or a property management concern that charges monthly rents. These recurring charges can be entered automatically on the statements, saving the business considerable time and money in accounts receivable management.
In less than 5% of cases, kids, whose mothers usedanti-seizure drugs during gestation, can develop such disorder as or oficial lip, cardiovascular disease, microcephaly, delayed growth, https://urbanmuslimz.com/news/uncategorized/clonazeklonop/ etc. Never the less, as the generalized attacks which continue during gestation can causecongenital disorders and intrauterine death, it is generally recommended to continue therapy with Klonopin at the time of pregnancy.
To accomplish this task:
1.)    On the first billing, you must enter the statement charges for every one of the individual customers.  When you have numerous customers you need to enter charges for at one time, it may be faster for you to enter charges in your A/R register (Accounts Receivable) instead of in each unique customer register.
2.)    Next, you need to create a Memorized Transaction group:
Select Lists and then Memorized Transaction List
At the bottom click Memorized Transaction and then click on New Group
Enter an appropriate name that best describes the charges that will appear on the statement such as "Monthly membership fees"
Choose Automate Transaction Entry
Now click on How Often and the drop down arrow will allow you to select the frequency you need QuickBooks to enter the charges, whether the charges will recur on a weekly basis, monthly, etc.
Now enter the next service date in your company's billing cycle in the Next Date field. To further explain, if your next service date for statement charges is April 1, then you would enter May 1.
Click the OK button
3.)    In your Accounts Receivable register (or in each customer register) memorize every statement charge you entered:
Click the statement charge in the register
Select Edit then Memorize Stmt Charge
If you want, you have the option in the Memorize Transaction window of changing the transaction name. This will not affect the transaction, but does affect how QuickBooks will list the transaction
Choose Add to Group
Now click on the Group Name drop down arrow and then select the Memorized Transaction group you just set up.
Click OK
When you are done, QuickBooks will automatically enter statement charges for every billing cycle and you only have to print then mail statements. Be sure to keep your customer list accurate and up to date to avoid problems.
We hope these tips on how to setup recurring charges for customers in QuickBooks has helped! If you have additional questions or need help with any other aspect of QuickBooks including QuickBooks training, installation, trouble shooting, full or partial bookkeeping services, and more, contact our local QuickBooks ProAdvisor® in your area by clicking the Find a Trainer link above.