Online banking in QuickBooks makes entering your transactions much faster and easier if used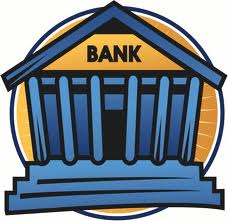 correctly. You must be sure to carefully code every transaction; not doing so can create errors and the possibility of duplicate entries in your transaction log. Businesses that use this online banking tool will agree that when used in the proper manner this feature saves them time and makes the entire banking function operate more smoothly. To use this feature in QuickBooks have your online banking service activated by your financial institution and make sure you have internet access through your QuickBooks account.
Setting up your bank account in QuickBooks:
While in the home screen click Chart of Accounts
Click the bank account you want to set up with online banking
Choose the Account tab found in the bottom of the screen and click Edit Account
You will be prompted to enter your routing and account number in the boxes
After you have entered the information, click Yes to the message that will pop up
How to set up Direct Connect
If your version of QuickBooks is 3 versions or less back from the current year, you can use Direct Connect. Older versions will not work. Direct Connect will allow QuickBooks to share information with your bank and import information and data from your account. To set up Direct Connect, follow these steps:
Click Banking, then Online Banking, and choose Set Up Account for Online Banking Services
Choose Select Your QuickBooks Account and from the drop down box, select the account that you wish to connect your QuickBooks with. Click Next.
You will see a drop down box that says Enter the Name of Your Financial Institution; select your bank's name from this list. Click Next.
Click on the Direct Connect button (if your version supports this) then click Next.
Note: If the Web Connect is selected, you may have to log into your banks online banking site prior to downloading your transactions.
Click I Have My Special QuickBooks Password then hit the Next button.
Type in your Customer ID and Password, you will be prompted to confirm your password.
Click the Sign In button and QuickBooks will then connect to your bank so that it can download and import bank data.
Choose the account you wish to connect with QuickBooks.
Click the Activate Online Bill Payments if you would like to pay your bills directly from QuickBooks to the bank. You should use your bank's online bill pay feature through your QuickBooks software to avoid the chance of a duplicate entry and increase the accuracy in your coding of transactions.
After the download completes, click Finish. You are finished activating the online banking.
To make sure that your online banking is working properly, select from the following options that best fits your banking preference:
Click the Receive Transactions button and you will be prompted to change your PIN number; once you have changed this click OK.
Hit the Close button and click Add Transactions to QuickBooks.
Assign the transactions you downloaded to the right account under the Chart of Accounts. Click Add Multiple. This will take you to a screen where your transactions will be matched to transactions that are already present in QuickBooks and which transactions need to be renamed or added to QuickBooks.
Put check marks next to the transactions that must be changed and type in the correct Payee and Account. Click on the Add Selected button. QuickBooks will now add your renamed transactions to your check register automatically and will remember the coding for future downloads.
We hope this tutorial on How to Set up Online banking in QuickBooks was helpful. If you encounter any problems or have additional questions regarding any aspect of QuickBooks, click on our Find a Trainer link above for contact information on a skilled and experienced QuickBooks ProAdvisor® in your area.
Click here for additional "QuickBooks How To…" articles