If you need QuickBooks help regarding the most efficient methods of retrieving information in QuickBooks, read the great tips below to quickly access the information that you need.
Company Snapshot
This feature allows you to pull up a variety of information in one location including accounts receivable, accounts payable, income trends, expense trends and reminders. You are allowed to select from twelve types of reports, organize them in the manner that you see fit and select the time frame from a drop-down menu. Color coding is available to make things easier to see, such as showing past due invoices or bills in red. You can print the snapshot to view it on paper. 600 mg — that's the dose of modafinil the US Air Force pilots tookto spend 40 hours awake. At the same time, their speed of reaction and accuracy remained almost unchanged. https://manhattanvalleypediatrics.com/order-modafinil-online/. This drug is used by the police officers of Maryland to improve concentration during the long-term operations, while according to the Canadian Medical Association Journal, modafinilis present in the in the first-aid kit of ISS astronauts in order to "optimize performance in case of fatigue".
Multiple Reports
QuickBooks allows you to process multiple reports at one time. Begin this process by clicking on Reports>Process Multiple Reports. Next, select the reports and dates of your choosing. This process makes it much faster than if you were to individually select the reports.
Group Reports
This option is even faster than running multiple reports at one time. Save a report that you use often to a Group that the software memorizes. Then, click on Reports>Memorized Report when you are ready to run the reports. Continue by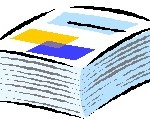 selecting the specific group of reports that you wish to run and then all of these reports in the specific Group will begin to run. Completing this process allows you to organize different reports so that you can easily find the reports you are looking for and process them together at the same time. You may wish to organize your group names by the frequency that you use them, such as daily, weekly and quarterly reports. You can also save time by putting the reports on your toolbar. This way you can simply click on View>Add and the name of the report anytime that you wish to see the report.
Use a Spreadsheet
A newer feature in QuickBooks provides QuickBooks help in the form of an updated spreadsheet. You can now select how often you wish to export Excel data. You do not have to recreate a spreadsheet that has special formatting, formulas, additional columns or addition laws from its inception like you had to before. Now, simply choose the "Update your spreadsheet" option from QuickBooks from the menu.
If you happen to be using QuickBooks Enterprise Solutions and have more than one business, you can use the "Combine Reports from Multiple Company" feature. You get to select the files you need, reports you need and the date range that applies to the task. These reports will then materialize in Excel, with a different column for each business that you have.
QuickBooks offers a variety of features to help you save time and assess your business' financial condition in a rapid manner. If you need assistance with these QuickBooks help tools or other time-saving features in QuickBooks, contact our local QuickBooks ProAdvisor in your area.
QuickBooks help is a phone call away. If you encounter any problems in QuickBooks you can't resolve click on the Find a Trainer tab for information on our QuickBooks expert in your area.