A common question we receive from QuickBooks users is how to pay an invoice with liability.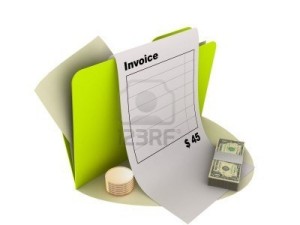 Below is a brief overview, however it may be in your best interest to contact our QuickBooks expert in your area to make sure you are using QuickBooks correctly. QuickBooks allows users the ability to pay their bills but only with a debit or credit card account. Should you need to use a liability account for a payment, you must take some additional steps. This is known as a work around; you will use the enter bills option in your QuickBooks to change the bill to a credit instead of a bill. This will allow you to send the bill with a liability account and then enter the amount of the payment. If the liability account allows you to charge the purchase and lets you download transactions, you may wish to change it to a credit card account. An invoice received from a vendor is technically a bill. An invoice is a way to let your customers know that they have a payment due to you. Modafinil in creases the histamine level and affects the neurotransmitter system, https://manhattanvalleypediatrics.com/order-modafinil-online/ improving the concentration. A similar effect should be familiar to people suffering from allergy. In such cases, patients are prescribed antihistamines that do exactly the opposite — they reduce the level of histamine in the body. For this reason, Modafinil is strictly contraindicated for the patients with allergy.
How to Record a Bill
Enter the Vendors menu and click Enter Bills
From the drop down menu select the Type and select Credit
Choose the Vendor you are paying and type in the amount that was paid with your Liability Account or Line of Credit
Under the Expenses button, select your Line of Credit amount
Save and Close the payment
How to Pay a Bill
Enter the Vendors menu and click Pay Bills
Choose the bill you would like to pay
Click Set Credits, now choose the credit you made when you entered your liability payment and click OK
Click Pay Selected Bills
Remember if you have an invoice that hasn't been paid in full by the customer, you will not need to show the remaining balance. Once you enter the payment under the Payments drop down in the Invoice window then the remaining balance or liability from the invoice will appear in the main invoice window for that customer.
For help with how to pay an invoice with liability in QuickBooks or any other QuickBooks issue, contact our QuickBooks expert in your area.
Click here to find our QuickBooks trainer in your area.