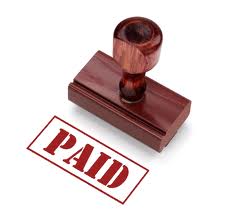 How to pay an independent contractor in QuickBooks® is a relatively simple task. QuickBooks is an amazing and versatile tool that helps businesses track and manage their finances, accounting tasks and information. Additionally a small business can use the software to manage the payroll for an entire company and keep records of their tax information annually. Since you do not have to withhold taxes for contract employees, they need to be paid as though they were a vendor. Following is a step by step walk through on how to pay a contract employee through QuickBooks. If you have additional questions or need help with any other aspect of QuickBooks, call our local QuickBooks ProAdvisor for help.
How to pay an independent contractor in QuickBooks:
Launch QuickBooks
Open your company file in QuickBooks. Under the file tab choose "Open or Restore Company" and select your business file from the list.
Make sure the 1099 feature is enabled so that you can add as well as pay an independent contractor. Under file select "Switch to Single User Mode". In the tool bar click edit and choose "Preferences". In the Preferences window click "Tax: 1099" and choose "yes" for "do you file 1099 misc. forms". (To complete the actions in this step, you need to make sure no one else is currently accessing your QB file.)
Now you will add your contract employee as a vendor. Under "Vendor Center" click "New Vendor". Enter the contract employee's name as you want it to appear on your vendor list. In the opening balance field, enter the dollar amount owed to the contractor. Fill in the contractor's address in the appropriate fields.  Under the "additional info" tab enter the contractor's EIN, Tax ID, Social Security # etc., and check the box that says "Vendor eligible for 1099". Click OK to save.
Now you will create a bill to reflect the work completed by the contractor. Hit the vendors menu then click "enter bills". In the "amount due" field, enter the amount you owe the vendor, or in this case contractor. Use the optional fields to record and track the bill and leave a memo if desired. From the "expenses" tab, choose the expense account associated with that contractor from the list. Hit the save button to save the bill.
Studies have shown that clomiphene works best for women with polycystic ovary syndrome (PCOS). Can take comid at the same time.also what could be the possible reason for slit pains on hip bones. To date, there have been no high-quality studies to determine whether clomid or clomiphene is better for women trying to conceive with unexplained infertility http://lotusflowercorporatewellness.com/buy-clomid-brand-product-online/.
To pay the bill you will click "Pay Bills" button under the "Vendors" tab. Choose the bill you wish to pay and which account you wish to pay it from. You may also use alternate payment types such as PayPal, check, CC, etc. Click "Pay Selected Bills" to complete and process your payment.
We hope our how to pay an independent contractor tutorial was a big help to you! Using QuickBooks can be a great advantage to business owners and for additional QuickBooks help contact our QuickBooks ProAdvisor in your area. They can help you and your staff better understand the program and use it more efficiently; additionally they can help with other aspects of your business such as bookkeeping, outsourced accounting, business coaching and more.