How to manage a Vendor in QuickBooks is not always as clear cut as one might think as they can become confused with business associates or customers. While a QuickBooks® vendor is someone who provides a good or service to your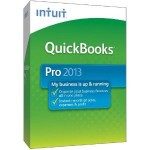 business, QuickBooks allows you to categorize vendors in ways that work for your business.
Adding a Vendor
Vendor in QuickBooks can easily be added by using the function called the "Vendor List."  This area in the software allows business owners to add contact information about vendors. Business owners should then select the "Vendor Center" option and then choose the "New Vendor" selection to carry out this task. The option is located in the upper left corner. Entry fields will populate to allow you to put the person or business' name, address, phone number and any balance that the vendor owes when opening the account. Business owners can input default payment terms by selecting and completing the "Account Prefill" tab. Business owners can add more vendors by clicking forward and repeating the process.
Vendor Categories
Classifying vendors into different types permits you to easily organize them in accordance with the needs of a business. Business owners may wish to categorize vendors by location or by certain industries. Business owners can also create subcategories for vendors. Using this feature can help business owners receive specific reports regarding certain types of vendors. It can also help by creating mailings by the type of vendor selected. Business owners can access this feature by using the functions entitled "New Vendor" or "Edit Vendor." Business owners can also see the different categories by clicking on the menu entitled "Lists" and then selecting the option named "Customer & Vendor Profile Lists." Finally, business owners must click on the "Vendor Type List" to add information, change information or remove information about the vendors. Vendors who are both vendors and customers must have their data input into each section of the software program. Using an initial by the vendor's name can help differentiate the account for the customer from the vendor account.
1099 Vendor Information
Categories can also encompass 1099 vendors to simplify the tax process. These vendors receive a 1099-MISC form for each tax year. Business owners can add a 1099 vendor by clicking on the icon that says "Vendor Center" and clicking on the "New Vendor" selection. Along with the standard information, business owners can also add the vendor's tax ID number within the tab entitled "Additional Info." Indicate that the vendor is a 1099 vendor by checking the box beside "Vendor Eligible for 1099."
Adding a Vendor in QuickBooks can be accomplished by following these instructions. However, if you need additional help, click on the Find a Trainer tab above for contact information on our QuickBooks consultant in your area.