QuickBooks Inventory is a powerful feature in the software, however Inventory is regularly one of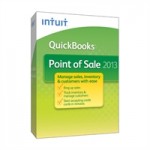 the biggest problem areas for QuickBooks users. To use this feature correctly there must be a set list of processes and procedures for any and all employees that will be inputting data; in addition, data must be input in a timely manner in order to have accurate inventory counts. This aspect of QuickBooks is often mastered by having business owners and their employees trained by a QuickBooks expert to ensure the software is being used correctly. A QuickBooks Pro Advisor can conduct such training for you and your staff on how to correctly set up and use the QuickBooks Inventory feature or any other aspect of QuickBooks.
Look for problems that may exist:
First and foremost it needs to be determined and confirmed that Inventory Items in QuickBooks have been correctly set up. Many times QuickBooks users will set up an item as Inventory when it would be better to set the item up as a Non-inventory type which does not keep a running count or average cost.
Determine whether the total value of the inventory (found in the report titled Inventory Valuation Summary) matches the inventory amount that is found in the balance sheet. Should these numbers not agree, there could be some problems with the set-up and a QuickBooks clean up or revised set up may be needed.
Common Inventory Errors: Inconsistent procedures regarding inventory or incorrect inventory setup
Symptoms: This can involve a number of symptoms such as the Inventory Valuation Summary (IVS) showing negative quantities, the IVS failing to agree with the General Ledger, the average cost seems to be inaccurate, or the asset value fails to match the General Ledger.
Client Data Review (CDR) tool – Compare the Balance Sheet with the Inventory Valuation using the CDR tool.
The lone method in QuickBooks to valuate inventory is the average costing method. An IVS report will summarize the quantity, the average the cost and the extended value of inventory quantities and will provide total inventory valuation. Look for the total asset value on the IVS report; it should agree with the value for inventory on the Balance Sheet. Be sure to check that the two reports were created on the same date.
If you have posted journal entries to your QuickBooks inventory account, your inventory asset balance will not match the IVS report. Also inventory items with quantity on hand that were previously made inactive will cause a discrepancy in the IVS report and the inventory asset account totals on the financial statements. To fix this problem, re-activate the inventory item in question and adjust the inventory. You may now inactivate the item again.
For help with inventory issues within QuickBooks, contact a QuickBooks Pro Advisor and get expert help YOU NEED. To find a trainer in your area, click on the "Find a Trainer" link above, or enter your city name in the search box.