Download to QuickBooks is a feature that allows business owners to incorporate their online banking transactions into their bookkeeping software. Business owners can begin the integration process by clicking on the button named "Online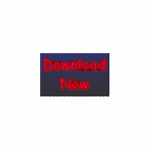 Banking" that is located at the upper portion of the screen. Next, click "Continue." A question will populate on the screen asking whether the business owner wishes to set up online services.  For this question, a "yes" response is needed.  Then, set up the account by giving it a name to begin the download to QuickBooks option.
Next, business owners must input information about the credit card, including the company's name. QuickBooks will also load some of its own data. Business owners should then select to use the "Direct Connect" feature, which allows business owners to access information from the account without having to separately log into their online banking account.  Then, business owners must type in the log-in information for their account. If a business owner has multiple cards, he or she will have to select the credit card that he or she wants to link to the software.  Another "Next" click will cause the program to load some additional data and create the necessary connection. Then, the business owner must enter the transactions to the file for the company. Business owners must then choose "Finish," followed by "Continue" before the new section will load.  The "Receive Transactions" icon must then be clicked on before clicking on "Add Transactions to QuickBooks."
One drawback of the QuickBooks program is that business owners must organize all transactions immediately. On the other hand, business owners may opt to add only the transactions that occurred after a specific date, such as by beginning with the most recent billing cycle. Clicking on "Select Items to Delete" can help narrow the data's range, followed by more specific selections based on the date that business owners want to use as a cut-off date. If business owners want to add instructions, they should click on the selection "Add Multiple." Small boxes are available to categorize the charge as different types of expenses.
To edit transactions, add memorandums, add debtors or split expenses between multiple categories, business owners will use the credit card register. An easy way to access this information is to hold ctrl+R and then select the specific account that appears on the dropdown menu. From that point on, all credit card transactions will download to QuickBooks as they occur.