It's easier to become a QuickBooks power user than you might think. QuickBooks is the most popular accounting software for small business and for good reason. It's important that you stay on top of all of the yearly updates, so that you can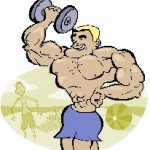 use the program to its best advantage.
These tips provided over the next two articles will help you save time and frustration, whether you are looking for shortcuts to find key information, or building reports.
1.  Choose Your Desktop
You have a lot of options in the Preference window, which you can get to from the Edit menu. Each Preference item has tabs for different options, for both company (applies to all users) and personal (applies to just the current user).
Some settings you can choose include having QuickBooks open to the window you were last working in, the Company Snapshot, or the default option.
2. Perform Faster Searches
If your goal is to become a QuickBooks power user, you will need to become more proficient at searches. The default location for the search field is in the top icon bar, but you can move it if you like. Go to Preferences>Search if you want to remove it, or even the type of file search you want.
If you go to the Company tab, you can choose how often the program should index your company file. It's recommended that you index every 30 minutes, but if you're concerned with the program slowing down, you can change it. Remember that you can click on the Update Now button to find a recent transaction.
3. Find Old Messages
You may find yourself annoyed by the reminders that pop up; if you want, you can check off the "do not show this message again" box. In the event that you decide you want them back, go to the General Preferences window and choose the "Bring back all one-time messages" box. This screen also gives you lots of other options for personalization.
4. Edit or Add Multiple List Entries
When you need to edit a QuickBooks list, you can do so under the "Add/Edit Multiple Entries" option under the Lists menu. When you choose this option, you will see your list data in a spreadsheet format, where you can remove, insert, and move around columns. You can also paste copied cells or type in new entries.
Overall, there are many different tips you can follow to become a QuickBooks power user. The next article will outline some more tips to speed you up and become a more efficient user.