Corona QuickBooks Pro Advisor Jackie Anderson – Customizable QuickBooks Services: installs, repairs, training, seminars, onsite support, etc
Our Corona QuickBooks ProAdvisor® Jackie Anderson, "The QuickBooks Lady" as she is called by her clients, has helped hundreds of small to medium sized business owners achieve their financial dreams. Jackie has built an outstanding team of QuickBooks experts, CPA's and Tax Specialists that have the skills and experience to help you with even the toughest business problems. Her personal hands on approach with each client allows her to put her own small business experience to work for others; in addition to her accounting practice, Jackie has owned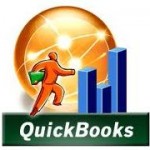 several small businesses.
Our Corona QuickBooks ProAdvisor will customize solutions that meet your every need whether it is QuickBooks training and support, business coaching, tax preparation, or bookkeeping services.
QuickBooks seminars – Jackie can train you on how to effectively maximize your use of this valuable software in one of her many QuickBooks seminars. Regardless of what version of QuickBooks you are using, she can help you to better understand the program, which features should be customized for your business, and how to use the data in your QuickBooks reports to run a more profitable business. For over fifteen years Jackie has been training business owners and their staff how to use QuickBooks the right way.
Onsite and remote training – Our Corona QuickBooks ProAdvisor can also schedule a custom training seminar in your office or train your staff remotely via the Internet.
Outsourced bookkeeping – If your bookkeeping tasks are just too much to handle or not in your skillset, let Jackie and her team of Corona QuickBooks experts take on some or all of your Bookkeeping functions. This customizable program can fit any business's needs and budget.
Business coaching – Are you looking at critical numbers in your software on a daily basis? Do you know what they mean? Are you applying these numbers to accurately and effectively forecast your budget? Jackie and her team can help you understand what those numbers actually indicate, pitfalls to avoid, trends to take advantage of and more. Her team can help you run a FAR more profitable business by using numbers the right way!
Tax coaching – Your taxes shouldn't be something you think about once a year; Jackie can show you how to regularly handle your taxes and reduce your tax burden. Regular tax reporting and organization should be part of your routine; with this approach preparing your taxes will be greatly simplified and there won't be any surprises when tax season comes around.
Corona QuickBooks ProAdvisor Jackie Anderson and her team will give you the tools you NEED to thrive in today's tough business world. Don't feel embarrassed if you are having business problems, you aren't alone. Let Jackie help you get back on track!
CALL ME FOR THE FRESH START YOU WANT AND THE HELP YOU NEED!
951-682-2051
Or email
or visit
Servicing clients in Riverside, Corona, and throughout the area.