Alamo Heights QuickBooks ProAdvisor Sammy Wells – Customizable QuickBooks Services: installs, repairs, training, seminars, onsite support
The QuickBooks Help you NEED is a Phone Call Away
Our Alamo Heights QuickBooks Pro Advisor®, owner of Sammy L. Wells, P.C., has been helping small business owners run a more profitable business since 1981. QuickBooks software is a very powerful tool for small businesses, yet few business owners are aware of how to fully maximize the use of this amazing tool and how it can help them grow their business and profits https://thefirstmonth.org amb at the same time.
Ask yourself these important questions:
I have not yet set up the software, am I confident I know how to do it correctly?
Have I empowered myself and/or my staff with necessary training to use QuickBooks efficiently while taking advantage of all appropriate features that can help my business, OR have I set myself or my staff up to fail by not providing the training they need?
Am I confident that my current QuickBooks setup is correct, with the appropriate Chart of Accounts for my specific business?
Am I behind on entering transactions and data in QuickBooks, so I am not really sure where my business stands?
Do I trust the numbers in the QuickBooks reports?
Am I worried that I am not taking fully advantage of the software to help me grow my business?
Do I know how to use the tools to create budgets and cash flow forecasts?
Do I HATE the whole bookkeeping function because it is out of my skillset and consequently FRUSTRATING?
After reading the above questions, you may have concluded that you need our help. Our Alamo Heights QuickBooks ProAdvisor Sammy Wells can EMPOWER you to GAIN CONTROL of your business and cash flow. Just pick up the phone and let's talk about a solution that best fits your needs.
SAMMY WELLS IS THE QUICKBOOKS EXPERT YOU NEED
The bookkeeping and accounting function of any small business is critically important, yet not as easy as many business owners would like to believe. This is where Sam's team shines. If you need:
A standard or custom QuickBooks set-up
A review of your current set-up and correction of any errors
QuickBooks training – QuickBooks seminars at our location or customized training at your location
QuickBooks support – Remote or onsite troubleshooting, phone support to answer that ONE QuickBooks question, and ongoing analysis on a monthly basis to make sure you stay on the right track
Workflow processes – Creation of clearly defined processes and procedures for each aspect of your business to streamline efficiencies and save TIME and MONEY
Outsourced bookkeeping – Outsource all or part of your accounting function such as payroll, receivables, payables, etc.
Offsite CFO services – For pennies on the dollar compared to an in-house Chief Financial Officer, Sam Wells can serve as your business financial advisor
About Sam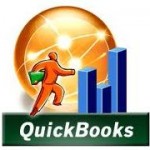 Sam Wells, our Alamo Heights QuickBooks ProAdvisor, founded his own business in 1981 after serving in the military and working in private and public sector accounting. Sam's expertise ranges from full QuickBooks support services, to accounting services, tax management, financial planning and more. Sammy L. Wells, P.C., serving clients throughout the San Antonio area, believes in helping clients maintain a strong financial foundation in the present while taking important action steps to help them achieve their future goals. Sam's dedication to meeting these goals with the highest standards of professionalism and excellence is apparent in everything he does. Sam strives hard day in and day out to help his clients be successful.
CALL NOW FOR A FREE INITIAL CONSULTATION
210-384-8358
Or email
sam@mycpaetc.com
or visit
Servicing clients in San Antonio, Alamo Heights, and throughout the area.